Life, Strength & Health now offers: an
Organic Produce Service & Healthfood Store!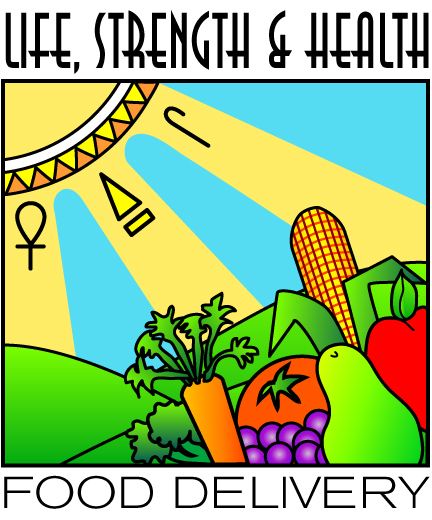 Click here or call for more details
1.800.503.7127 ext. 1
Click here for this weeks available produce boxes!
What is Holistic Health?
Holistic Health is one of the new buzz words that everyone is using. It is mostly used when referring to alternative health services such as acupuncture, massage therapy and colon hydrotherapy. Despite what everyone has been led to believe, holistic health is not an alternative service or product; holistic health is an approach that you take to being healthy. A holistic approach to health addresses all aspects of health which include: mental, physical (all aspects), energetic (unseen forces) and spiritual. No one aspect of health is isolated when taking a holistic approach. For example; if you are taking a holistic approach to weight loss it will not be effective unless you address all aspects of why the weight was gained in the first place. There are a lot of weight loss programs out there but the success and effectiveness of any weight lost program is not measured by if you actually lose weight on the program, the success is measured by if you actually keep the weight off permanently. There are a lot of programs that help you to lose weight. Losing weight is easy and you can loose weight simply by starving yourself but when most programs are completed the weight gain process begins which leads to the Yo Yo affect; people going back and forth between weight gain and weight loss. Here is an example of a holistic weight loss program:
The source of the weight gain is found (in this situation we will say over eating).
The person realizes that the over eating comes from stress.
The person adds stress reduction techniques to their life (yoga and massage therapy). This decreases stress and over eating.
The person goes on an intensive detoxification program to cleanse their body.
The person goes on a rebuilding process (Wholefood diet).
The person begins to address the weight issue specifically if the weight has yet to normalize (during the detox and rebuilding process a lot of weight is already lost).
The person begins to exercise (all aspects) which increases weight loss, stress reduction and over all well being.
A holistic lifestyle is adopted on every level.
Excessive weight gain is now impossible.
We live in a one dimensional society and it has taught people to only look at one area at a time when it comes to health. Holistic health emphasizes on dealing with the whole. This "whole" can be seen as the whole body or the whole situation. Holistic health teaches that everything is connected and it is important to make these connections in order to take a holistic approach. The problem is that most people are not educated on how to properly take the holistic approach and are often mislead about how to be healthier or more holistic. Eating organic foods alone does not make you holistic, nor does detoxification alone. It isn't until you combine all the aspects of health together that you embark on a path of living a holistic lifestyle.
What separates Life Strength & Health Holistic Center from other centers is that we take a true holistic health approach by integrating all of our services into programs that address all health aspects of the individual. We educate our clients on how to make holistic health a permanent lifestyle.